Tried two different craft beers from Colombia last night.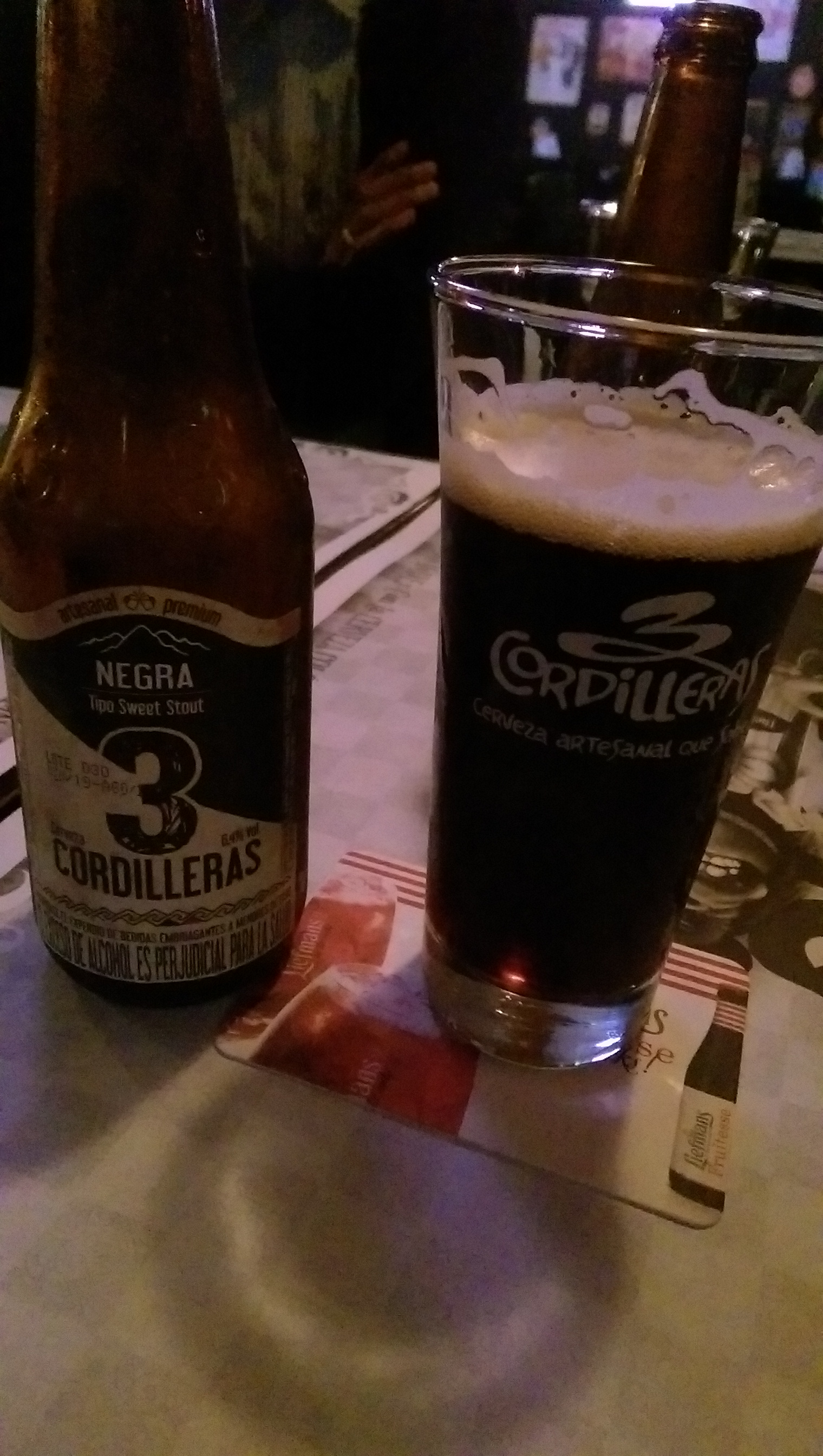 That's 3 Cordilleras sweet stout. A good start, but it was missing some of the crucial roasted flavors one expects, even from a sweet stout.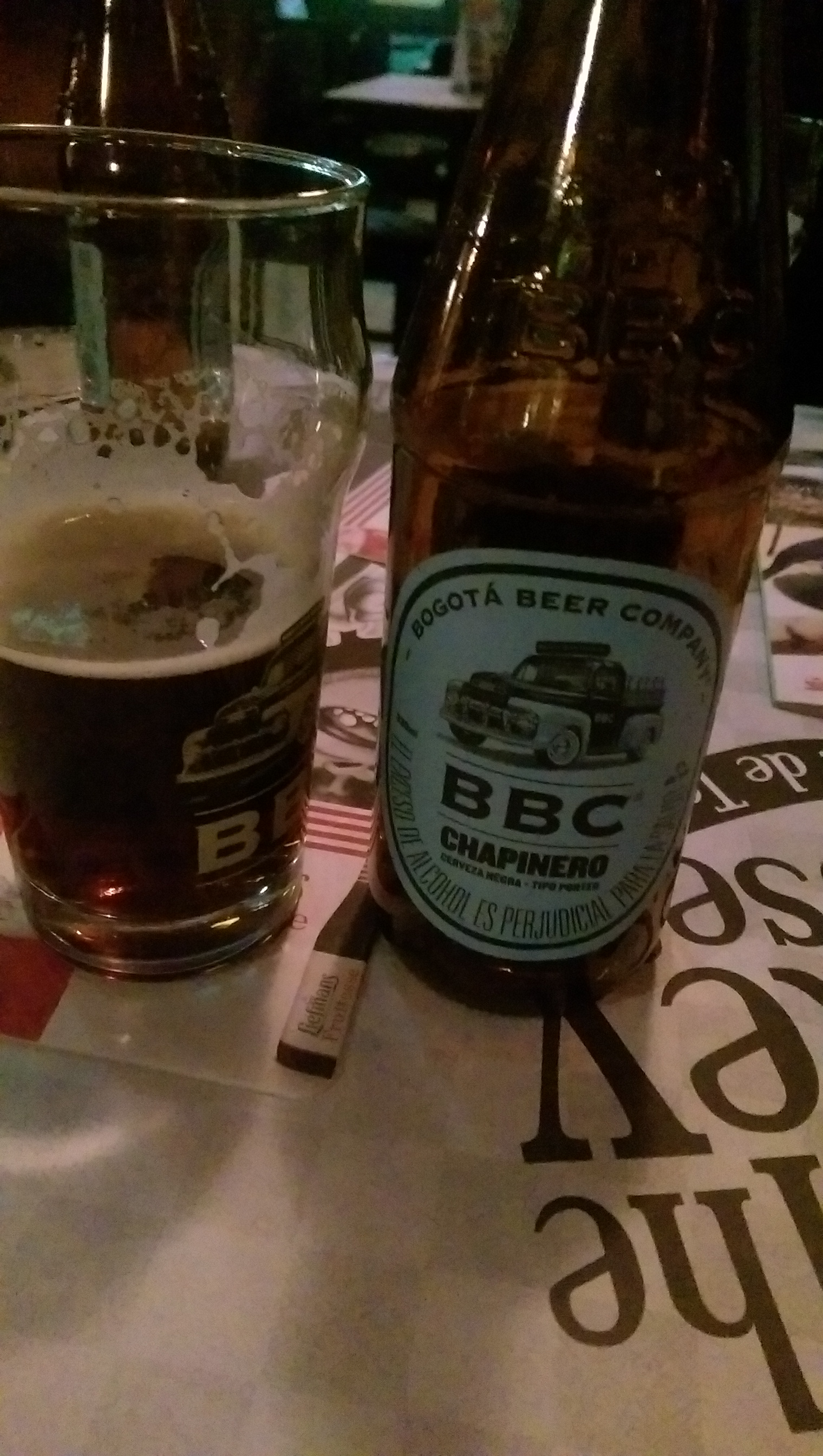 And that's Bogota Beer Company Chapinero, described by the brewery as an English porter, but I'd flag it as a brown ale. It didn't have enough toasted character (IMHO) to quite land it into the porter category, and it tasted like the final gravity was slightly low. Also, it really had no hop character whatsoever. Considering the history of porters, that's a great shame.
I will endeavor to find these beers on draught, because bottled beers of these styles tend to be weaker than the draught versions. Also hoping to find the 3 Cordilleras Mestizo, their pale ale. That'll give me a really good idea of their brewing capabilities.